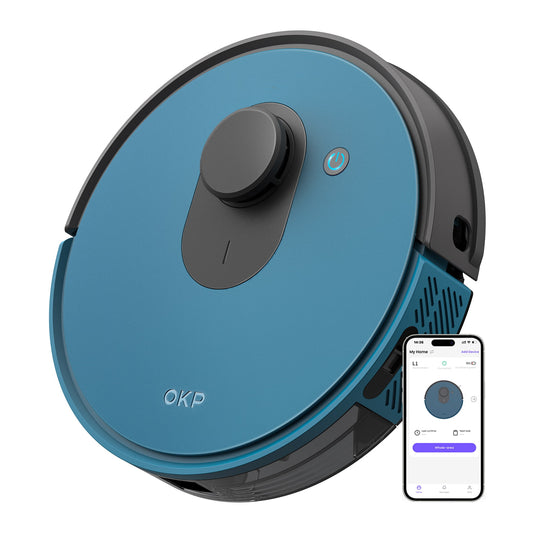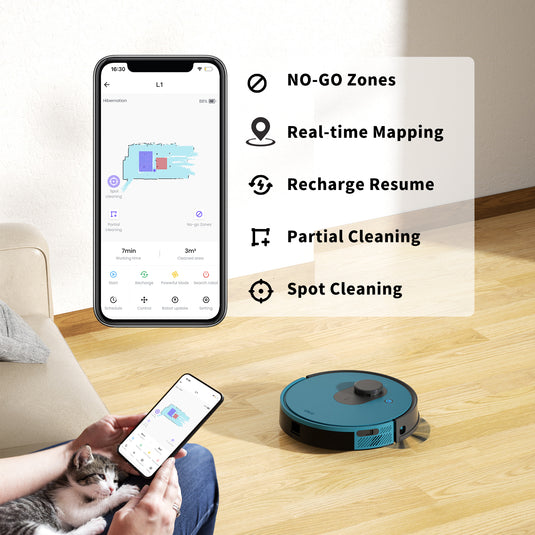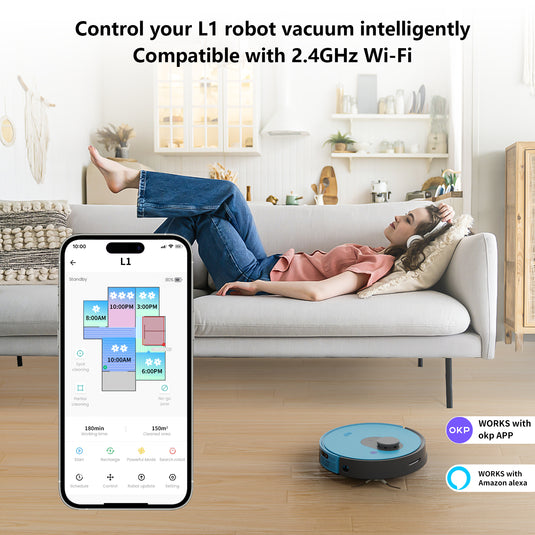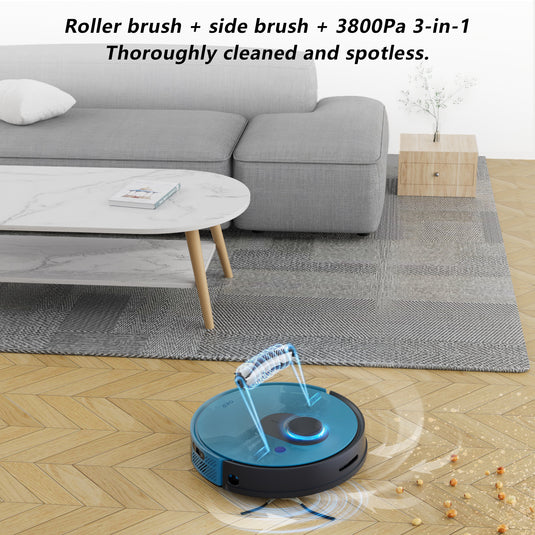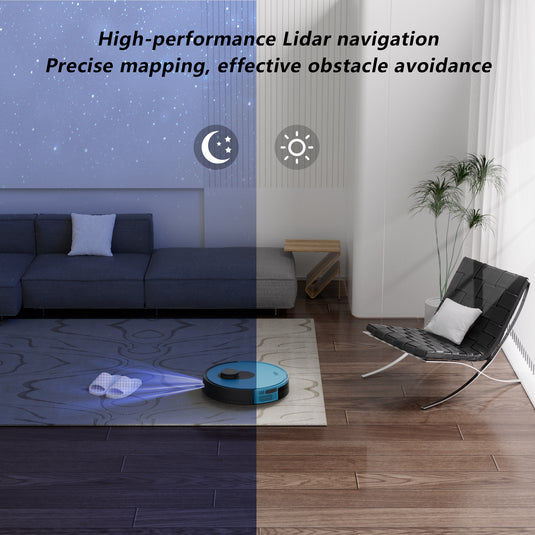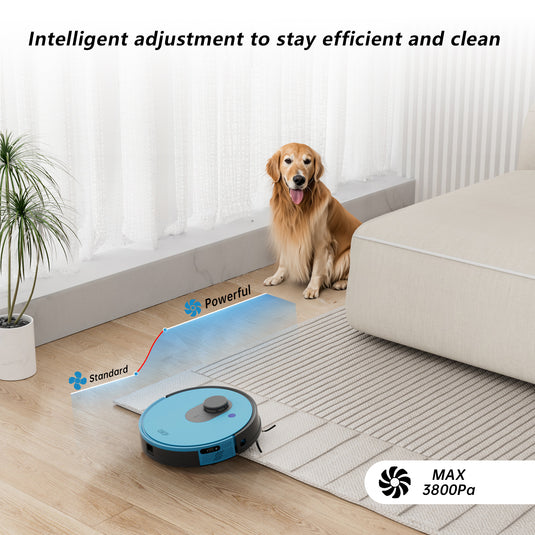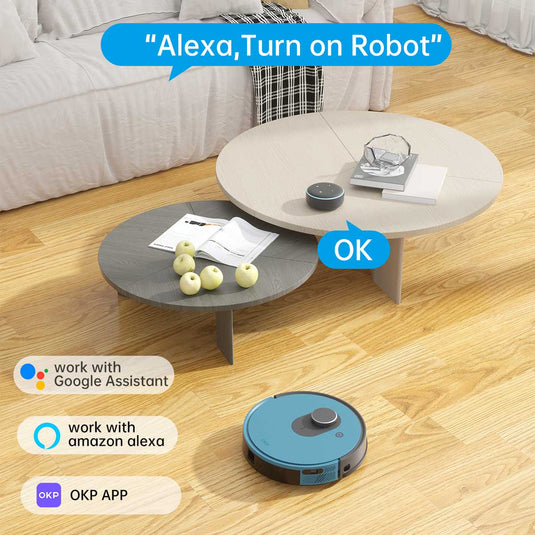 Smart OKP App & Easy Control
App Control:OKP App for IOS & Android (2.4GHz WiFi only) ; Vocie Control:for hands-free with Google Assistant or Alexa: "Alexa, ask L1 to start clean."
Multi-Floor Mapping and Smart Recognition
The Robot L1 creates detailed floor maps and automatically identifies the floor it is placed on, ensuring a customized cleaning strategy for each level of your home.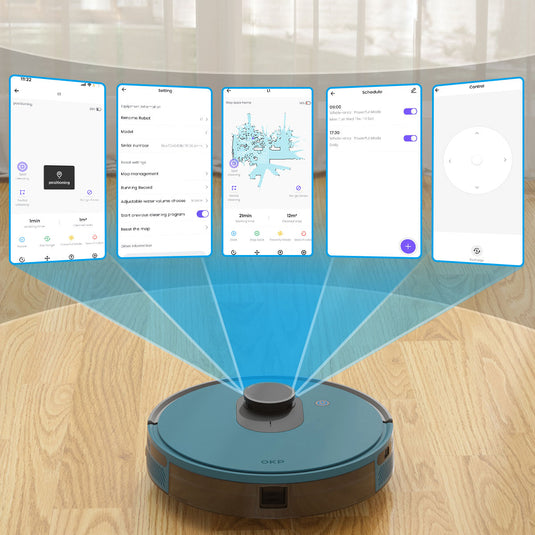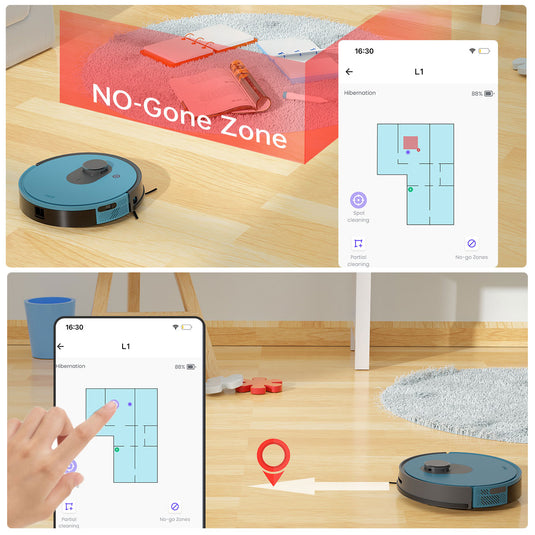 Smart Recognition
Establish No-Go Zones and specify cleaning areas on the map for a methodical cleaning routine, ensuring better coverage with lower power consumption compared to random path vacuum robots
Long Run-time & Self-charging
OKP L1 robot vacuum can run for 150 minutes per charge, or approximately 150㎡. Runs for up to 150min before automatically docking & recharging.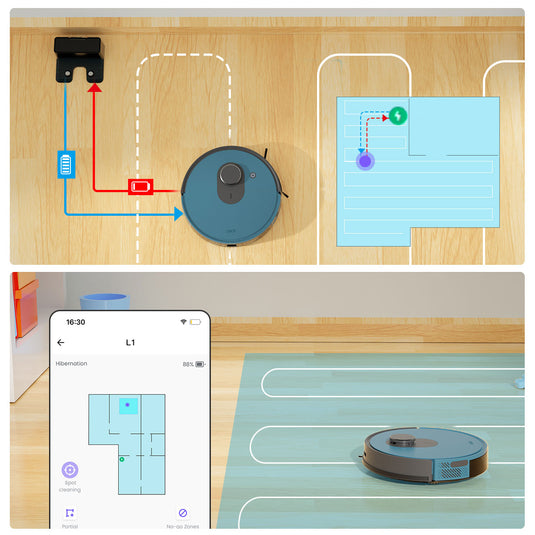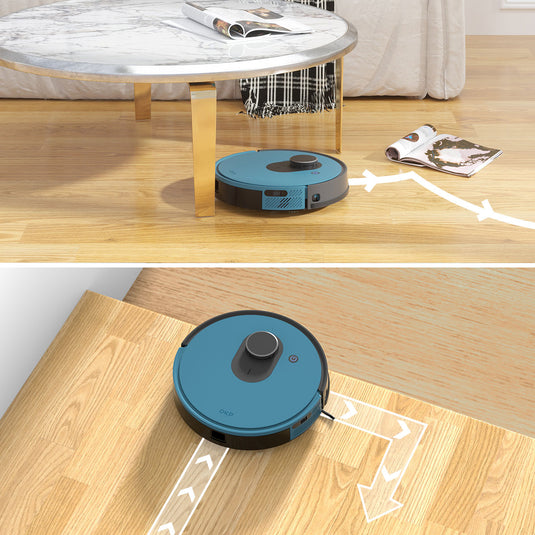 Anti-Drop Design
Built-in sensors prevent the sweeping robot from falling from high places such as stairs.