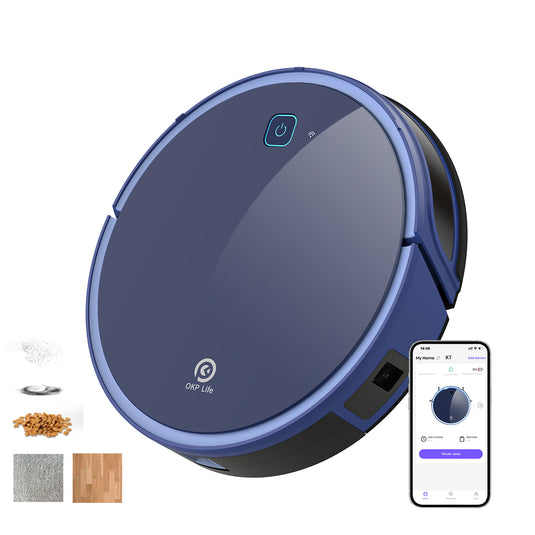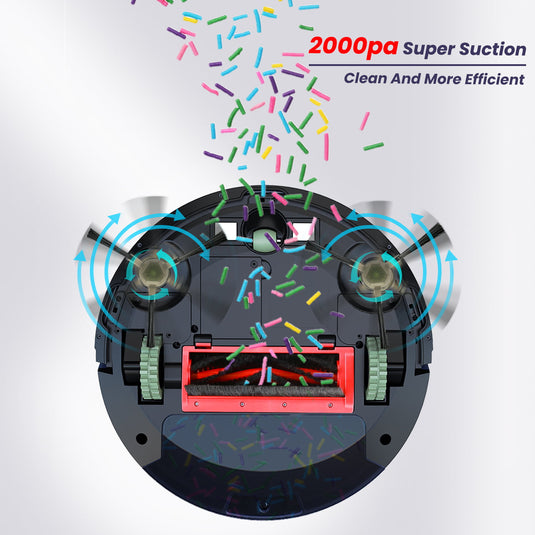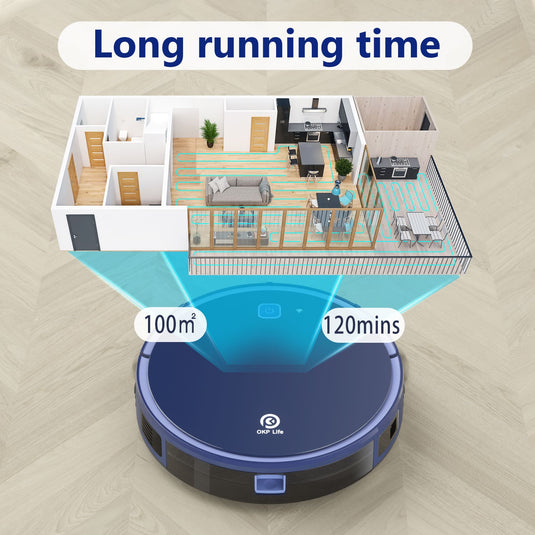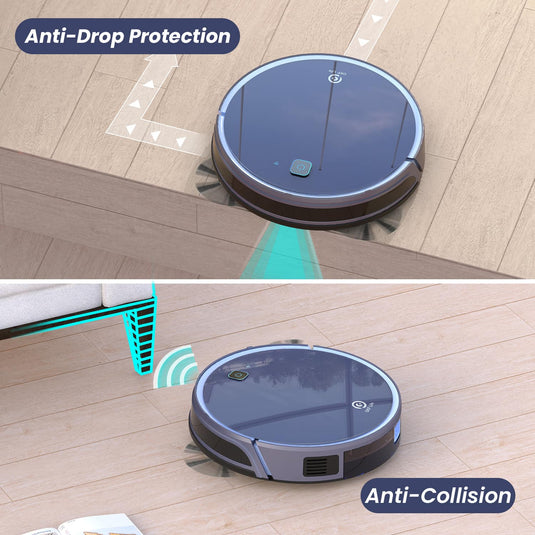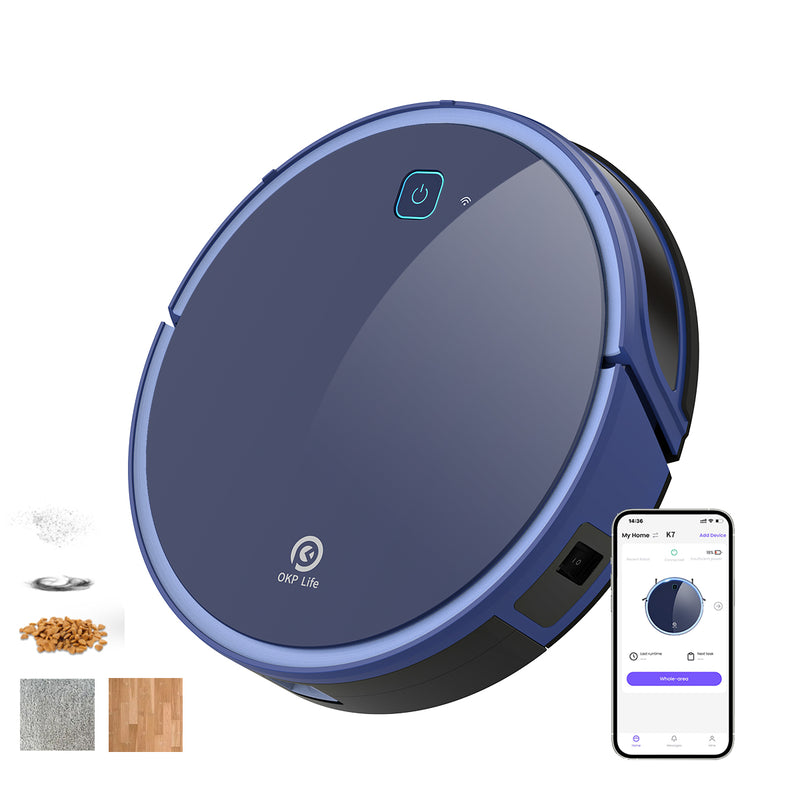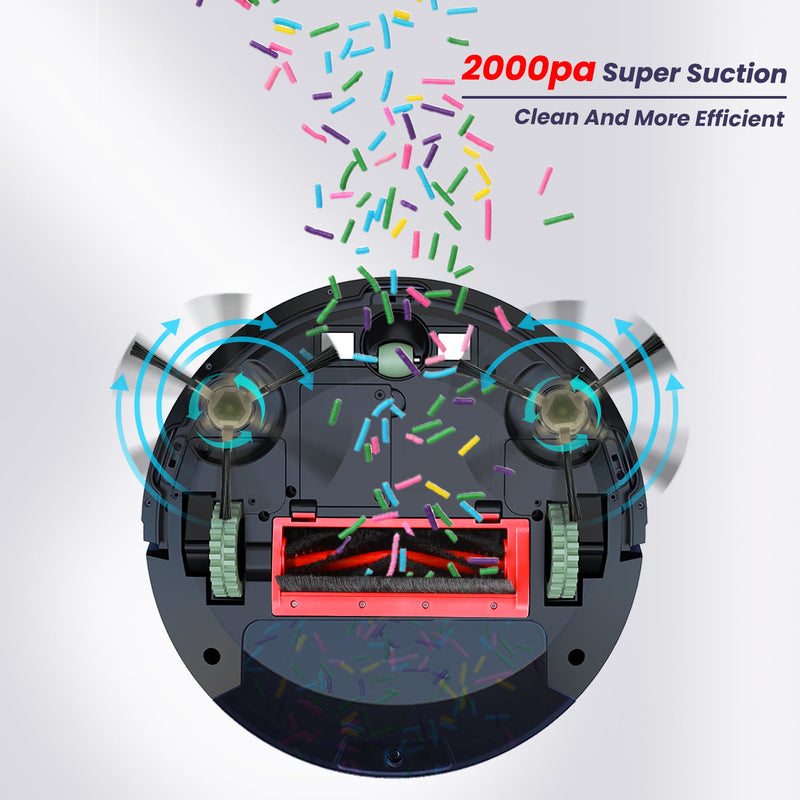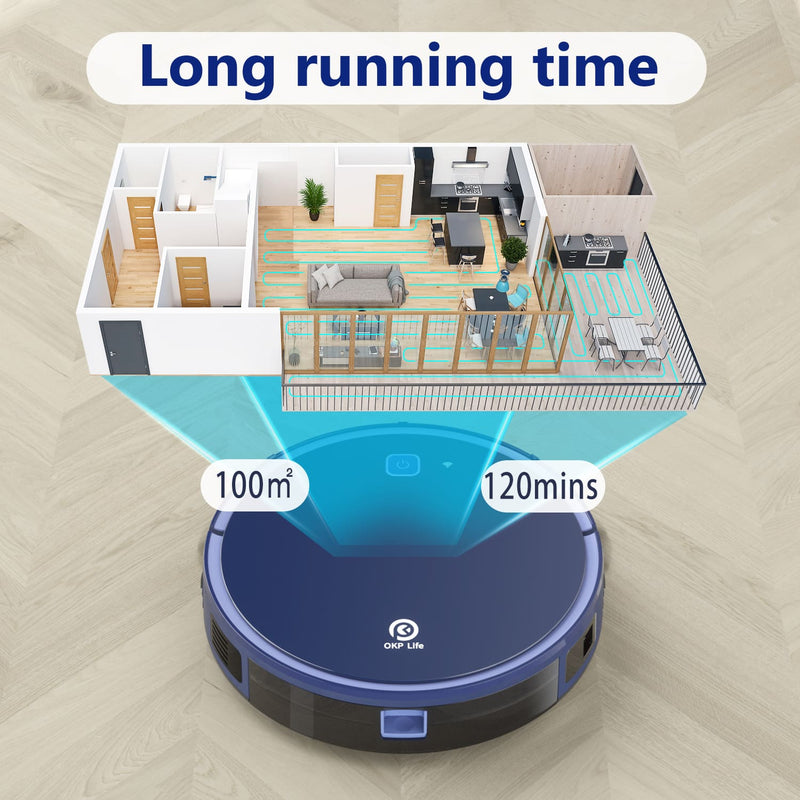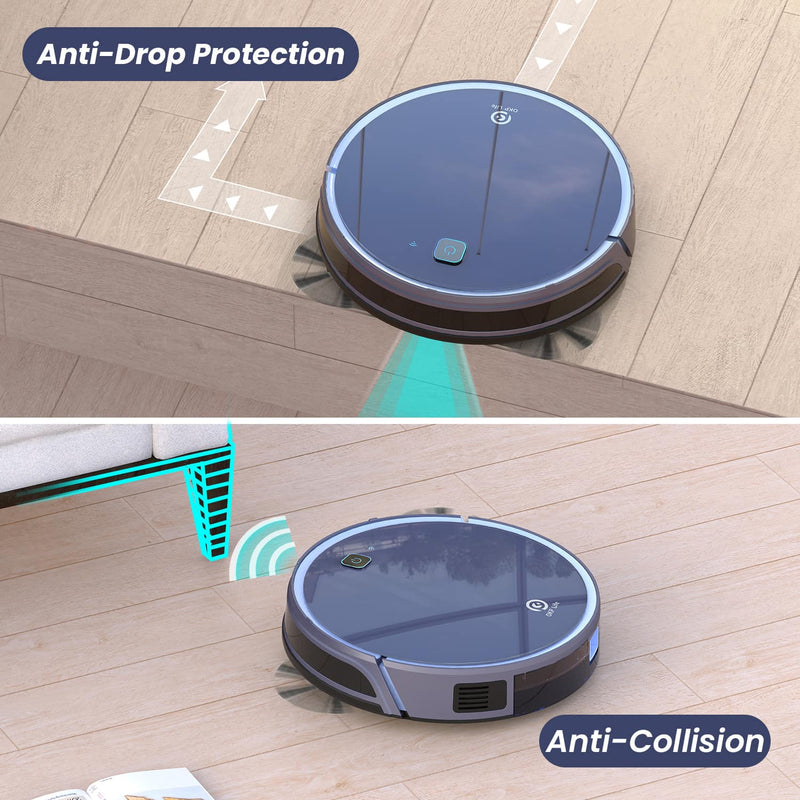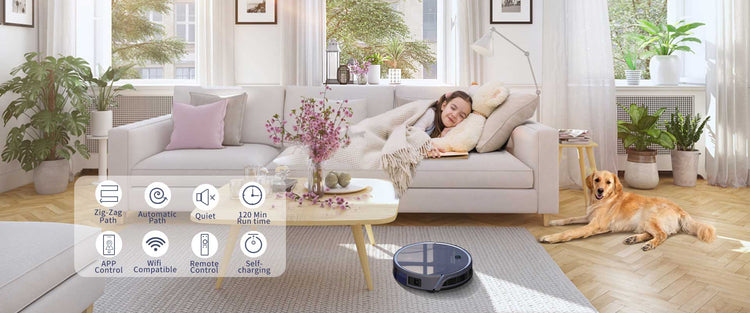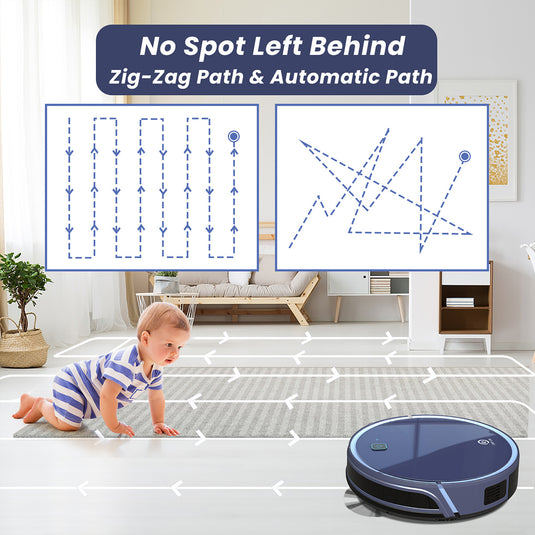 Four Cleaning Modes (Accessible via the OKP APP)
1. Auto Clean: Utilizes a Z-shaped path, ensuring up to 98% cleaning coverage.
2. Random Clean: Specifically engineered for optimal carpet cleaning.
3. Along-Edge Clean: Targets edges and corners for precision cleaning.
4. Spot Clean: Focuses on specific, concentrated areas.
Worry-Free Cleaning
Features anti-collision and drop-sensing, safeguarding the device, protecting home furnishings, and ensuring a worry-free cleaning experience.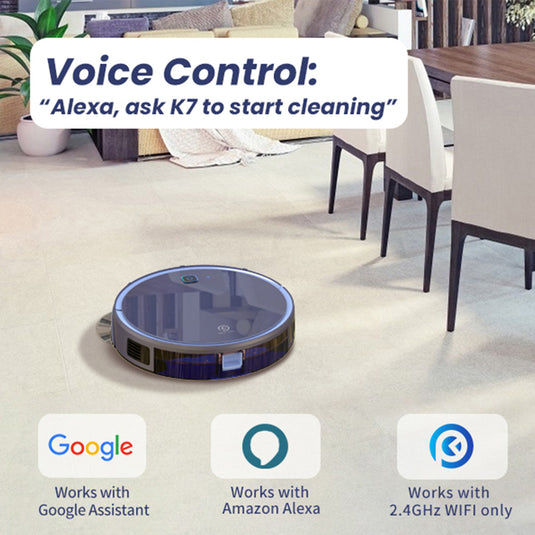 Smart Compatibility, App Control
Compatible with Google Assistant and Alexa and also offers remote control capabilities via its dedicated app.
High suction power of 2000Pa
Equipped with two side brushes and a roller brush, the cleaning robot can remove debris from all surfaces, improving cleaning efficiency and reducing cleaning time.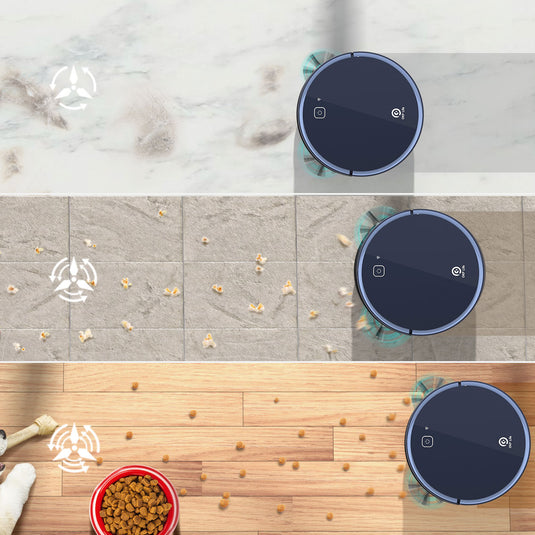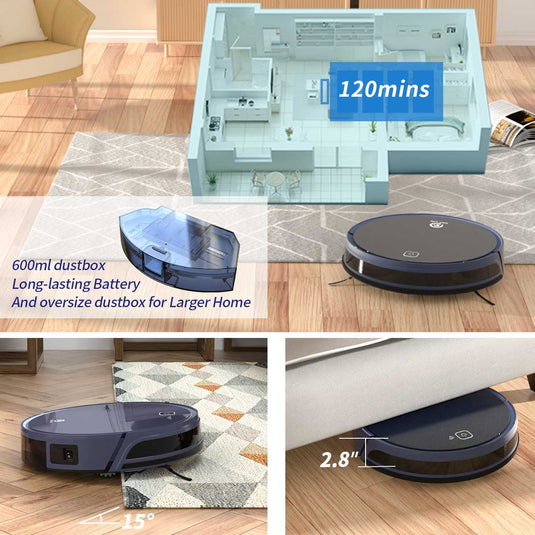 Seamless Transition, Large 600ML Bin
The OKP robot can transition from hardwood to carpets, climbing up to 0.6 inches. Its 600ML dustbin reduces emptying frequency, ideal for rooms up to 120 square meters.